Nuevamente es el DJ Steve Battle con "Soulful House Sensations" Edicion Numero 14, exclusivamente para SuperMezclas.com,
con
una duración de 66 minutos, y lo mejor de
Steve Battle DJ
incluyendo en su playlist artistas como Jimpster, Florence Rawling, Flabaire, Soulstar Syndicate, Dawn Tallman, The Grimace, Davide Fiorese, Natasha Watts, Mike Millrain, FCL y Muchos Mas, es Dj Steve Battle en la Página Oficial de los Mejores Djs ...
SuperMezclas.com
Compártelo, Escúchale, Descarga y Disfruta!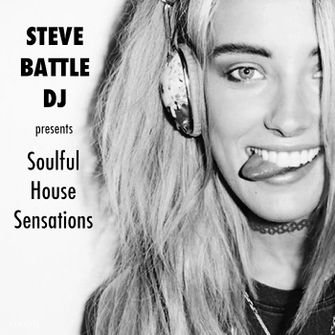 Tracklist:
01.- FCL -
HThe House Music Track
(Kai Alce´s DISTINCTIVE Vocal Remix)
02.- Marco Valery Sharlene Hector - Free Love Michele Chiavarini (Dj Spen Extended Mix)
03.- Jimpster, Florence Rawlings, Flabaire - Crave (Flabaire Remix)
0
4.- Will Dawson Shniece - Missing You
05.- Davide Fiorese, The Grimace, Natasha Watts - Humans

06.- Soulstar Syndicate Ft. Dawn Tallman - Take Me Maind Body Soul (Sean McCabe Street Dud Mixkin)
07.- Mike Millrain - Inside Your Soul
08.- Manyus TDL Ft. Andrea Love - Straight To My Heart (Classic Vocal Mix)
09.- Placidic Dream Ft. Tascha Johnson - Im In Love (Earl Tutu John Khan Remix)
10
.- Sean McCabe Mr V - It Can Be East Mix (Good Vibrations Music)
11.- Mark Farina & Homero Espinosa - Good Vibrations
12.- Right to Life - Love Blind (Micky more Andy Tee Remix)
Redes Sociales de Steve Battle:
YouTube http://bit.ly/FollowSteveonYouTube
Facebook: https://www.facebook.com/stevebattledj
Instagram: https://www.instagram.com/stevebattledj/
Twitter: https://www.twitter.com/SteveBattleDJ
Mixcloud: https://www.mixcloud.com/stevebattledj/


>>> y Para Descargar Solo Haz clic Aquí, y Baja EL VOLUMEN 14 DE #Soulful House Sensations y el DJ Steve Battle <<<
#SUPERCAPSULAMIX Volumen 14
   Ahora, Luego de DOS Semanas Record, Posicionandose en varias etiquetas del Trending Chart de MIXCLOUD con la Casilla #5 en "#Progressive House Deep House Tech House", en la Posición #34 de "#Electro House" y en el Peldaño #68 de la etiqueta "#Edm" Regresa esta semana #SuperCapsulaMix, para llegar a los primeros lugares con 15 Minutos y 44 Segundos con lo Mejor del TOP5 de la semana 8 que el #DJMikeRaymond selecciona y mezcla para todos nuestros visitantes, y lo Escuchas AQUI, en SuperMezclas.com, La Pagina Oficial de los Mejores Djs...Comparte y Disfruta esta SuperCapsula!
Fórmula: Ésta SúperCapsula contiene (Tracklist):
1.- Avicii - The Nights
2.- Calvin Harris vs. Steve Angello - Blame It On GODS. (Jordy Dazz-Up)
3.- NEW ID vs. Eric Prydz - AeroPjanoo (Simon De Jano Edit)
4.- Jean Elan feat. Steve Edwards - Everlasting Love (Club Mix)
5.- Bazz Wylde - Launch (Original Mix)
#SuperCapsulaMix - #Volumen14 - by @DjMikeRaymond by Supermezclas on Mixcloud