Jueves, 02 Febrero 2017 17:52
#Soulful House Sensations Vol3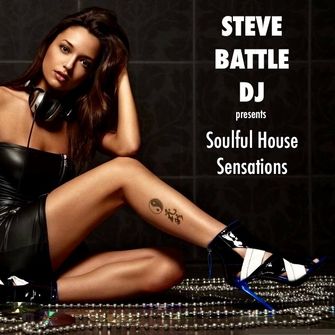 Soulful House Sensations de Steve Battle, desde España, en exclusiva para SuperMezclas.com, trae su Versión 3,
con Piezas Musicales de
:
Distant People, Kia Stewart, Josh Milan, Sounds Of Budapest, Re-Tide, Moon Rocket, K.A. Fluitt, Maxdal y muchos
más
en su Playlist
, con una duración de 60 minutos, mezcla
Steve Battle DJ
en la Página Oficial de los Mejores Djs...
SuperMezclas.com
Compártelo, Escúchale, Descarga y Disfruta!
Tracklist:
1.- HDSN Andy Roda - U Dont Even Know Me
2.- Ewonder Ft. Celli Pitt - Save Me (Freedom Sound Remix)
3.- Kia Stewart & Josh Milan - Winner (Honeycomb Vocal Mix)
4.- Distant People
-
Different Reasons
5.- Maxdal - I Want You (Original Mix)
6.- Dj Simi - Hamm Jazz
7.- Martin Depp & Mike Millrain -
Make Me Feel
(Mike Millrain Remix)
8.- Genetic Funk & Mr V - The Believe (Original Mix)
9.- Re-Tide & M;oon Rocket -
Fooled Once Ft. Keith Anthony F.
(Remix)
10.- Sound Of Budapest - Sometimes
Redes Sociales de Steve Battle:
YouTube http://bit.ly/FollowSteveonYouTube
Facebook: https://www.facebook.com/stevebattledj
Instagram: https://www.instagram.com/stevebattledj/
Twitter: https://www.twitter.com/SteveBattleDJ
Mixcloud: https://www.mixcloud.com/stevebattledj/


y Para DescargarSolo Haz clic Aquí, y Baja EL VOLUMEN 3 DE #Soulful House Sensations y el DJ Steve Battle
DJ Jorge Nunes - SuperMezclas.com
Sitio Web: www.supermezclas.com
Email

Esta dirección de correo electrónico está siendo protegida contra los robots de spam. Necesita tener JavaScript habilitado para poder verlo.
Lo último de Administrador - SuperMezclas.com